Need A Licensed Irrigation Contractor?
We will find you a professional at no cost!
Are you in need of a Irrigation Contractor you can trust? If the answer is yes, then please read why you should go with a Certified irrigation Contractor. Irrigator Tech strives to deliver a high quality education and irrigation services.
Our irrigation courses are recognized by industry leaders as one of the best. We set our students apart from other irrigation training school. How do we do this, by providing industry recognized certifications to our students that pass our courses. When you are in need of a irrigation contractor we have a database of our students and business partners. We stand behind them with our quality education.
Don't settle for second best when it comes to your irrigation needs. The best part about going with one of our contractors is that we back them to the fullest. Meaning, if you are not satisfied with the service then Irrigator Tech will get it resolved. There are many irrigation contractors out there, it makes it hard to know who is actually good. Many irrigation contractors do not know the best practices or they use the wrong tools.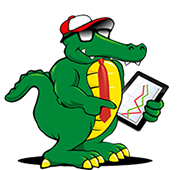 Our irrigation contractors know what are the cutting edge technologies and the best processes in the irrigation industry. We also deal with many of the industries leading contractors, because we train there employees.
We are based out of Ontario, in Southern California. Irrigator Tech also teaches courses in Washington, Arizona, Northern California, Oregon, and Nevada. So do not settle for second best, do it right get a Certified Irrigator Contractor for your needs.